Philosophy
We deal with communication strategy, press office and PR. Every project we take on is different, that's why we combine our agenda and management of networking with a craft work made of brainstorming and project structuring. We move between art, fashion and design, within an extensive network of relationships developed over the years with galleries, institutions and international brands.
Vat 02447260221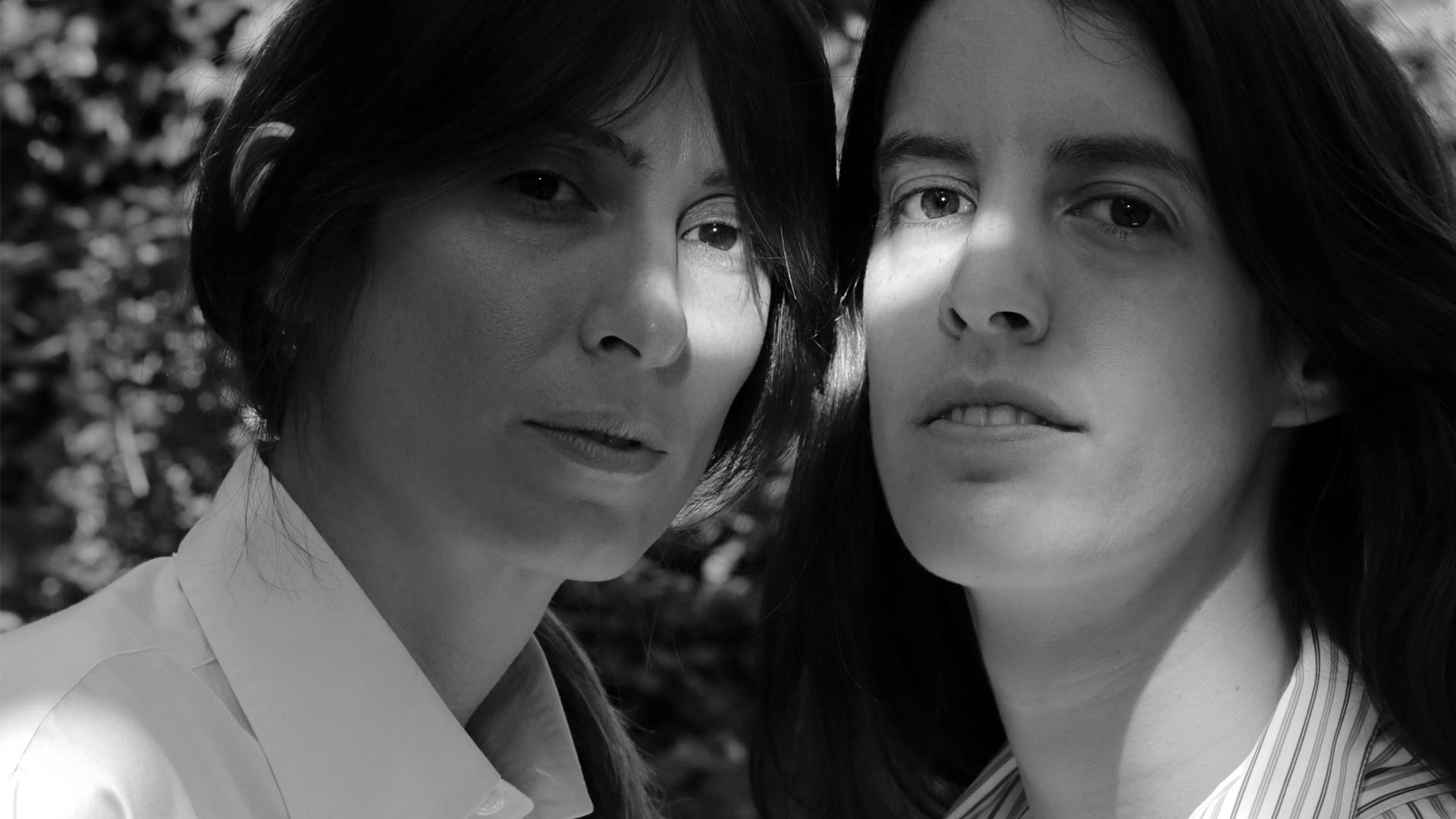 Selected Past Projects
Emporium: an exhibition by CFGNY curated by Felix Burrichter
MARSÈLL
—Art & Design & Fashion
M-SHWY collection by Studio Mary Lennox
JOV
—Design
Surprise Party!
Constance Guisset
—Design
CAMPO BASE
Massimo Adario, Giuliano Andrea dall'Uva, Eligostudio, Marcante-Testa, Hannes Peer and Studiopepe
—Art & Design
XL EXTRALIGHT® WITH PANTER & TOURRON
XL EXTRALIGHT®
—Design
CASA SEM
SPOTTI EDITION MILANO
—Design
MUTINA Milan Design Week 2023
MUTINA
—Design
Mutina Milan Design Week 2023 with Patricia Urquiola and Michael Anastassiades
Imperfect Paradise
Barbati Gallery
—Art
Barbati Gallery is pleased to announce the opening of the new show Imperfect Paradise. The group show brings together artists from different generations and disciplines, allowing their works to speak to how they explore a space of hybridity or contradiction and engage with the realities of both Los Angeles and the world at large.
The Disorderly, Sonia Boyce OBE RA solo show
APALAZZOGALLERY
—Art
APALAZZOGALLERY is honoured to present Sonia Boyce OBE RA's new solo exhibition at the gallery. Following Feeling Her Way at the British Pavilion, the Golden Lion winner for best national participation at the 59th Venice Biennale, Sonia Boyce presents The Disorderly. The show consists of two video installations brought together with printed wallpapers and a new body of digital photographs. APALAZZOGALLERY and Sonia Boyce have been collaborating since 2014 and The Disorderly was the artist's second exhibition at the gallery.
Silke Otto Knapp at Casa Mutina Milano
—Art & Design
Mutina for Art is pleased to present a project specifically created by Silke Otto-Knapp for Casa Mutina Milano, which will open on November 17th 2022. Despite the artist's untimely passing just a few weeks ago, Mutina is carrying through the project that she pursued and jointly developed for the space in Milan. Silke Otto-Knapp has imagined a space in which the paintings interact with ceramics, opening a dialogue between figuration and abstraction. Here, painting overlaps with the articulated ceramic setting, creating new perspectives in the encounter between movement and solidity, body and matter, form and scenery.
New Headquarters Mutina
Mutina
—Art & Design
With Spazio Mutina, the company launches a new chapter in its history: a new Headquarters, a new home, suitable for enhancing the essence of a constantly evolving brand. The "space" has been designed by Studio Urquiola in collaboration with the Mutina Project Division as an oasis where you can experience the brand's "universe" – Mutina Collections, Mutina Interiors, Mutina Editions and Mutina for Art – through the constant interaction between nature and light. Greenery is present in the industrial areas, characterised by spans and large beams, communicating directly with the showroom, where it is possible to meet and spend leisure time in a continuous fluidity between working and recreation spaces, inside and outside.
Opening 4Rooms in Kastellorizo
Società delle Api
—Design
Silvia Fiorucci is pleased to announce the opening of 4Rooms, an international design project for the Società delle Api's residency program at Porta Rossa, Kastellorizo. The project, curated by Annalisa Rosso, has been conceived to support the work of the designers and promote contemporary creativity in dialogue and exchange with Mediterranean culture and its unique heritage. For this reason, preference has been given to innovative projects that honor the characteristics of the location and its specific architecture, and which could be developed with a sustainable approach.The designers of 4Rooms are: Phanos Kyriacou (Cyprus), Julie Richoz (France), Studio Brynjar & Veronika (Iceland – Germany), UND.studio (Germany), while Superpoly was commissioned to design the common spaces located on the ground floor of Porta Rossa, having been previously awarded on the occasion of 5Rooms, a previous call issued by Silvia Fiorucci for Le Moulin des Ribes (Grasse) in partnership with Villa Noailles—Centre d'art d'Intérêt National, métropole Toulon Provence Méditerranée, that resulted in the creation of five rooms that later hosted Società delle Api's residency program.
September 2022 MFW, Marsèll Campaign 2023
Marsèll
—Art & Editorial & Fashion
For the new campaign Fall Winter 2022 – 2023, Marsèll selected dancers and choreographers Imre and Marne van Opstal to work on the concept of 'Contrasts' as a way to examine the body and movement. With the support of András Ladocsi as photographer for the project, Imre and Marne van Opstal have created, with and for Marsèll, six analogue photographs and a video showing their bodies suspended to represent the reality that we are immersed in.
September 2022 MFW, Vernisse Spring Summer 2023
Vernisse
—Fashion
On the occasion of Milan Fashion Week in September 2022, Vernisse presented the Spring Summer 2023 collection inside the Maddalena Tabassi antiques shop in Via Saffi 7, joining for the first time the National Chamber of Italian Fashion calendar. The SS 23 Vernisse collection is characterized by a new essentiality of the lines of the garments capable of enhancing the richness of the fabrics and prints that have always distinguished the brand's aesthetics with its precious envers-satin, silk jacquard and embossed silks.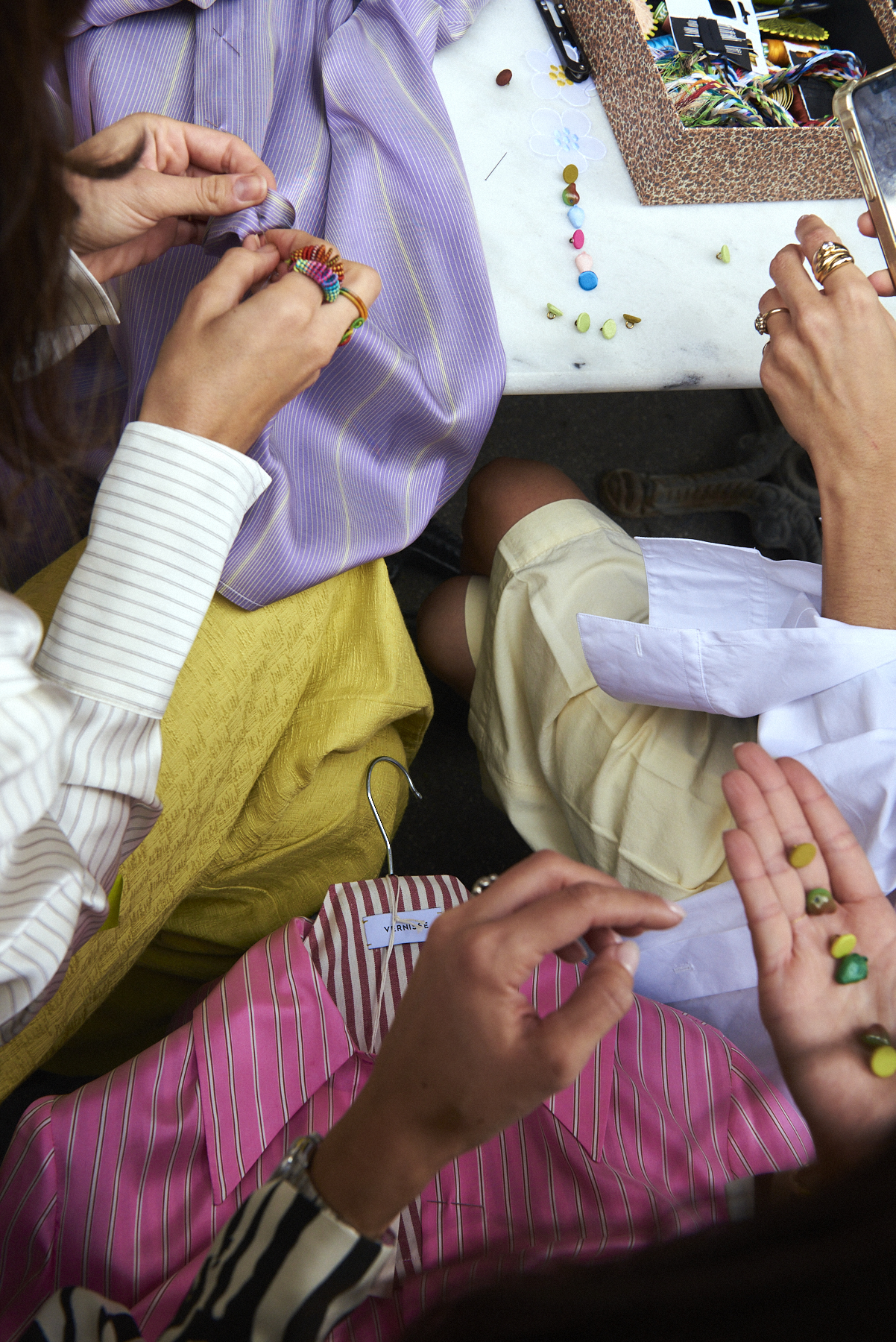 You don't want space, you want to fill it by Matylda Krzykowski
Marsèll
—Art & Design
For Milan Design Week 2022, Marsèll presented "You Don't Want Space, You Want To Fill It", the latest site-specific project by curator, designer and artist Matylda Krzykowski, at Marsèll Paradise, in Via Privata Rezia 2. Matylda's project investigates the idea and perception of space in contemporary culture. Unsurprisingly, this is the first project to occupy the entirety of Marsèll Paradise, Marsèll's multisciplinary space in Milan, which continues to forge an experimental path between art and design.
Courtyard series
Andrea Vasquez Medina and Iris Roth
—Design
The Courtyard Series is a new, ongoing project and platform by interior designers and creatives Andrea Vásquez Medina and Iris Roth to create, explore and curate simple, crafted everyday objects that celebrate spontaneous beauty and artisanship with great attention to detail. For their first issue, the duo draws on the columns and totems found throughout the classical architecture of Athens and Rome and a shared vision of ever-evolving aesthetics, utility and emotion that a simple object can engender.
Paesaggi by Nathalie Du Pasquier
Mutina
—Art & Design
On the occasion of the Milan Design Week 2022, Mutina presented inside Casa Mutina Milano: Landscapes by Nathalie Du Pasquier. The new collection offers a range of ceramic artefacts, made in Italy according to traditional craftsmanship. These are artistic objects designed for interior decoration, which come to life through compositions of forms with architectural lines, reflecting the artist's research and creative approach: the observer is transported into an almost metaphysical dimension, suspended in space and time
Landshapes collection by Studiopepe and Row and Lattice by John Pawson
Jov
—Design
On the occasion of the Milan design week 2022 we presented the belgian rug company JOV and their new collections: Landshapes. A collection of artistic rugs designed by Studiopepe and two special rugs, Row and Lattice, designed by John Pawson.
Urne.rip presentation Alcova 2022
Urne.rip
—Art & Design
URNE.RIP is founded to meet the need for an aesthetic-minded production of cinerary urns, ones made in limited editions and designed by artists, architects and designers, thus aiming to reappraise the concept of loss and absence. The first release of cinerary urns is created by a selection of artists: Stefania Carlotti, Haris Epaminonda, Diego Perrone and Andrea Sala (Ducati Monroe), Bojan Sarçevic and Bill Woodrow, previewed in the Alcova spaces, firmly supported by the concrete shelves "C_Zero" designed by the architect Luca Cipelletti and produced by Giustini/Stagetti Gallery.
ALIITA land
ALIITA
—Design
For Milano Design Week 2022, Aliita opened the doors of its Milanese showroom to present its iconic collections of Deco Sandwich, Diaspro, and Deco Cilindro rings with a special set up in collaboration with the design brand Mutina.
ALIITA LAND is an immersion into a colorful world that subverts the rules of scale creating an extraordinary space, the result of new perspective and creative laws. In collaboration with ceramic brand Mutina, Aliita has repurposed some ceramic panels from the DIN collection by German designer Konstantin Grcic, in a tribute to colour and material.
Paradox Garden by Parasite 2.0
XL EXTRALIGHT®
—Design
XL EXTRALIGHT® – the revolutionary patented Finproject technology – presented at Alcova 2022, Paradox Garden: the latest site-specific installation project curated by Parasite 2.0. The large installation made of five paradoxical machines, was activated by the glance of the people who observed it, in an interaction with the movements and the more or less explicit suggestions. With a change in the perspective of observation, the scenario is completely transformed. An overturned beam in raw concrete is supported by four pads made of the ultra-light material, which is the only coloured element, in contrast with the natural Carrara marble, stone and wood. The archetype is clear, the founding principles of logic subverted: the enormous weight of the world rests on a tiny, very light and bright idea, in a beautiful shade of green.
Marble Bar
Marimar
—Design
MARIMAR, a company specialized for over twenty years in the supply and processing of high quality marbles, granites, agglomerates and natural stone, presented MARBLE BAR, a special project curated by Davide Fabio Colaci studio together with Luisa Bertoldo on the occasione of Milano Design Week 2022. Inspired by the American Bar in Vienna, a world icon of architecture designed by Adolf Loos, the Marble Bar was the stage for the new STONES collection together with all the new Marimar products in terms of: technical solutions, colour combinations, textures and materials for both interiors and exteriors
Crash Baggage's vibrant new Headquarter
Crash Baggage
—Design
In an eighteenth-century villa, Crash Baggage inaugurates the headquarters of its new offices in Mirano, near Venice, designed by Alberto Caiola Studio. Known for its pre-dented luggage, Crash Baggage encourages customers to "handle without care." The Italian designer label's fittingly fuss-free headquarters designed by Alberto Caiola Studio reinforce brand identity through a focus on playfulness, process, and spontaneity, all delivered in vibrant yellow within an otherwise classical space
Life Forms solo show by Kelly Akashi
Barbati Gallery
—Art
Barbati Gallery is pleased to announce the gallery's first exhibition, Life Forms, a solo presentation of new sculptures by Los Angeles native Kelly Akashi. Taking place at the Palazzo Lezze on Campo Santo Stefano in the heart of Venice, the exhibition will be on view from April 20 through July 4, 2022.
Paolo Pallucco: Luck and Sex. That's All
Eclectico Studio
—Art & Design
The exhibition Paolo Pallucco: Luck and Sex. That's all. presents an exceptional collection of some forty pieces designed by Paolo Pallucco, Mireille Rivier, Rei Kawakubo, and other designers published by Pallucco, collected over the last two years and retracing the Pallucco adventure.
Every Lie Has an Audience
Marsèll
—Art
Marsèll presents Every lie has an audience organized by Attilia Fattori Franchini and Felix Gaudlitz.
Artists: Claire Fontaine, Seiko Mikami, Stuart Middleton, Georgie Nettell D'Ette Nogle, Tiffany Sia, Davide Stucchi, Nikhil Vettukattil
The show Every lie has an audience presents a group of artistic practices that observe, deconstruct, and comment upon the complexity of an over-mediated financialized present. Rather than posing a nihilistic political view—whilst using a broad range of approaches—the works in the show critically use subversion, paradox, reaction, brutality, ambiguity, romance, and humor to note and speculate the offering of transformative alternatives for dissent.
Marsèll presents the Spring Summer 22 collection with an original communication project inspired by nature, with photographs by Awoiska van der Molen.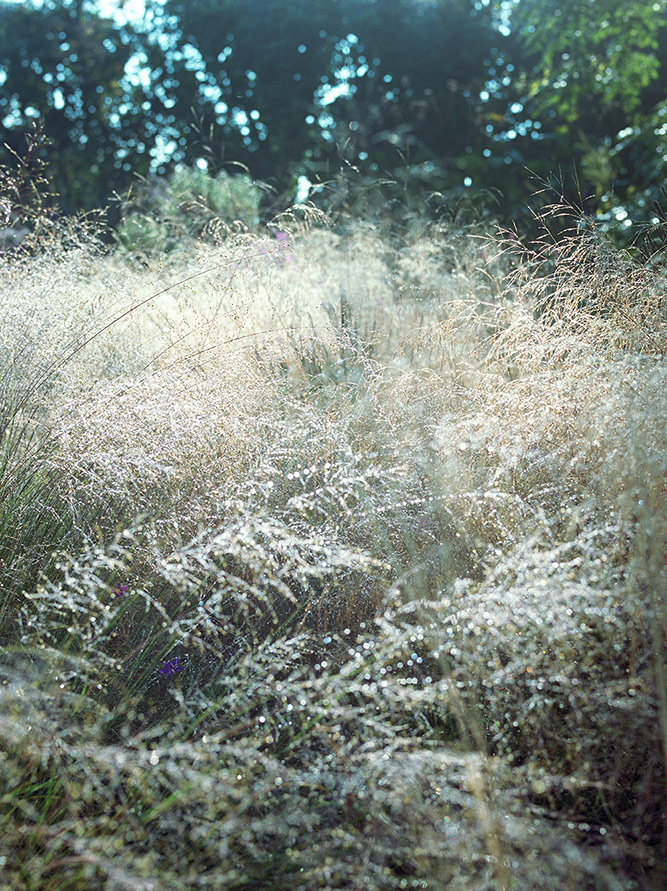 Mind the gap by Nathalie Du Pasquier
Mutina
—Art
Mutina renovates the collaboration with Nathalie Du Pasquier thanks to a new special project: Mind the gap, the installation designed by the artist for Vittoria subway station in Brescia, inaugurated on February 17th. The permanent artwork redefines the fruition of the space through original compositions of shapes and colours, created with the elements of Mattonelle Margherita.
On Woman by Giulia Mojoli
Emil
—Fashion
Emil brand opens the doors of its very personal world of fashion creations and design objects live for the first time, through three days of launching its latest collection of clothing, jewelry and accessories. A special location, Casa Canvas: a place designed to stop and be together, investigating issues related to beauty, fashion and well-being in a minimal and sustainable key, which have always been Emil's distinctive values.
The Sound of My Left Hand by Ronan Bouroullec
Mutina
—Design
Mutina for Art is pleased to present Ronan Bouroullec – The Sound of My Left Hand, the first solo exhibition in Italy of the French artist and designer. At Casa Mutina Milano Bouroullec makes his artistic practice coexist with the poetics of his objects without setting boundaries.  In the exhibition – curated by Sarah Cosulich – Ronan Bouroullec's drawings weave sinuous and obsessive lines while intertwining with the solidity of their ceramic frames.
We Call It Avant-Pop for CØC
Nationhood
—Fashion
We call it avant-pop is a site-specific video installation by Nationhood inspired by the 20-year history of Club To Club, the festival recognized all over Europe as one of the greatest expressions of club culture and sound experimentation.The work created by Nationhood, set up on the premises of the Fondazione Sandretto Re Rebaudengo, is a visual hymn to the atmospheres characterizing this moment of transition.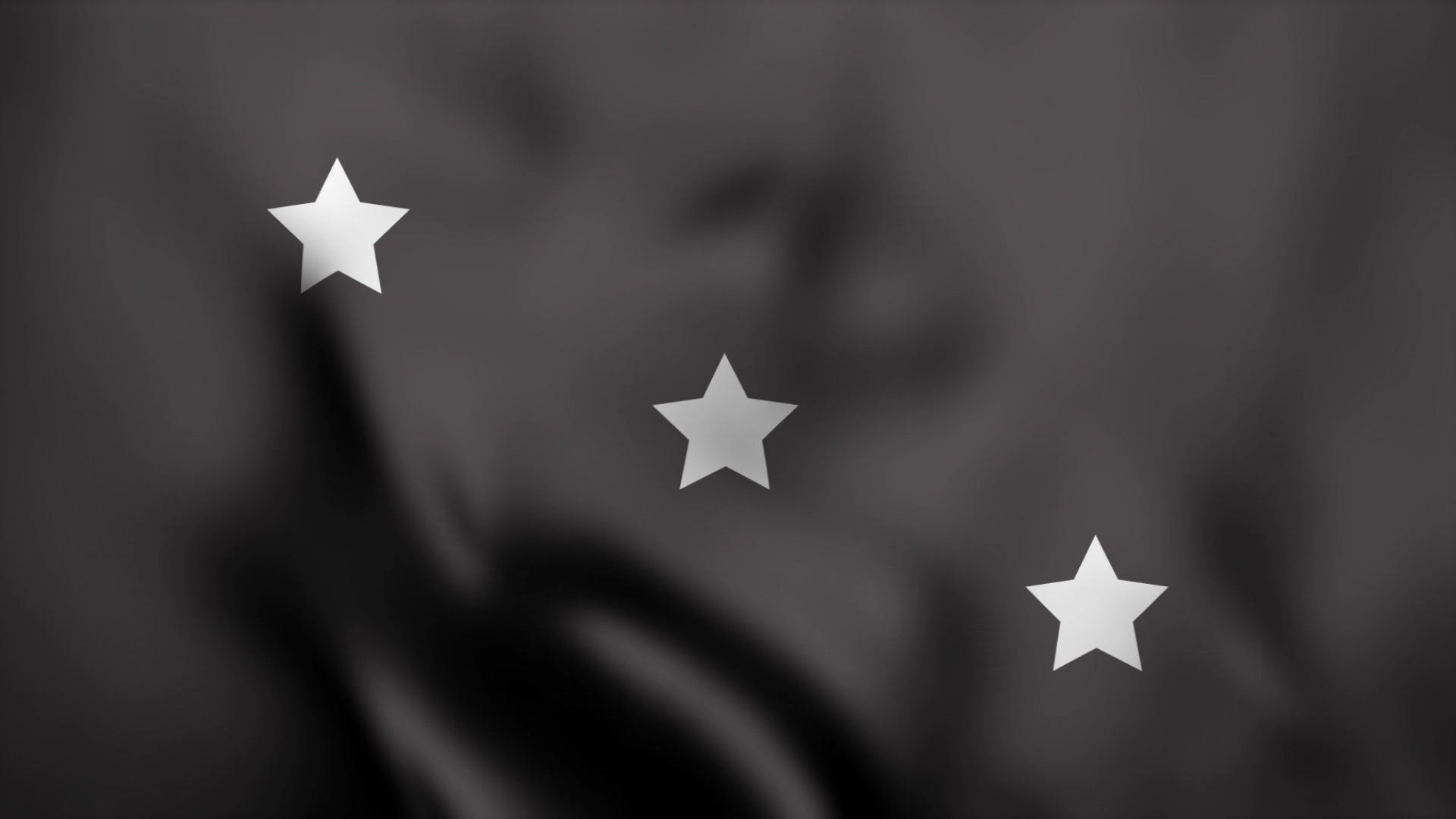 Lake Como Design Festival 2021 by Marco Sammicheli
Lake Como Design Festival
—Fashion
Lake Como Design Festival unveils the agenda of the upcoming third edition. A widespread event to be held in Como in October 2021 from 6th to 10th. A moment of exhibition, reflection and research having History Repeating as the theme of this edition.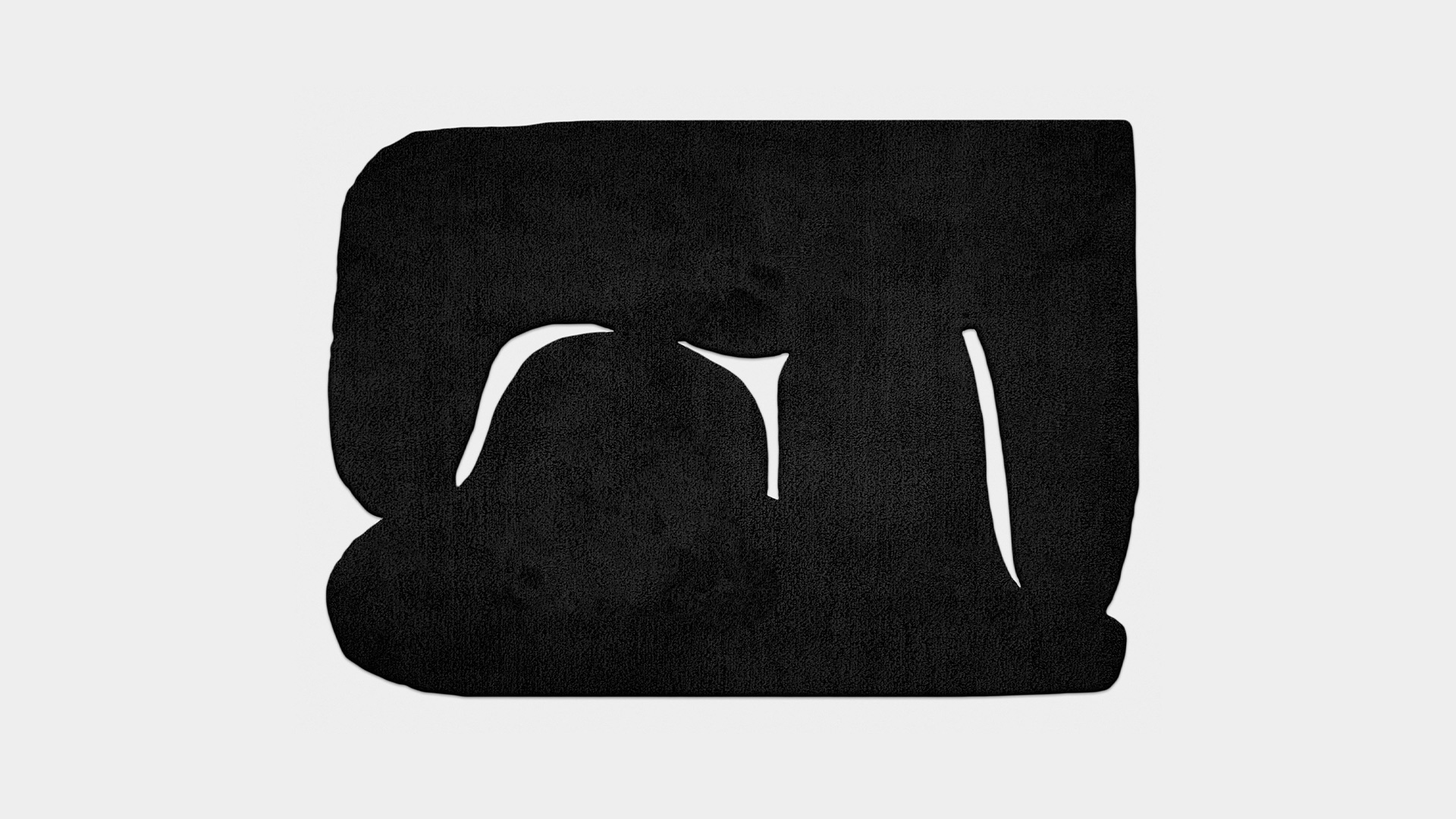 Ensemble 2021 by Ronan Bouroullec
Mutina
—Design
With Ensemble, Mutina celebrates ten years on collaboration with Ronan and Erwan Bouroullec. It's a wide project featuring a new edition of Pico and Rombini, great classics of the company, two new ceramic collections, Punto and Bloc, and a venture with a new material: Pico Bois, where the pattern of the Pico collection is declined on a wooden floor
Tokyo and its Contemporary Storytellers
Plan C & Perimetro
—Art
Plan C and Perimetro present Tokyo and its Contemporary Storytellers, a special project set up to celebrate beloved Tokyo featuring an exhibition, dedicated magazine and a number of experiences relating to contemporary Japan.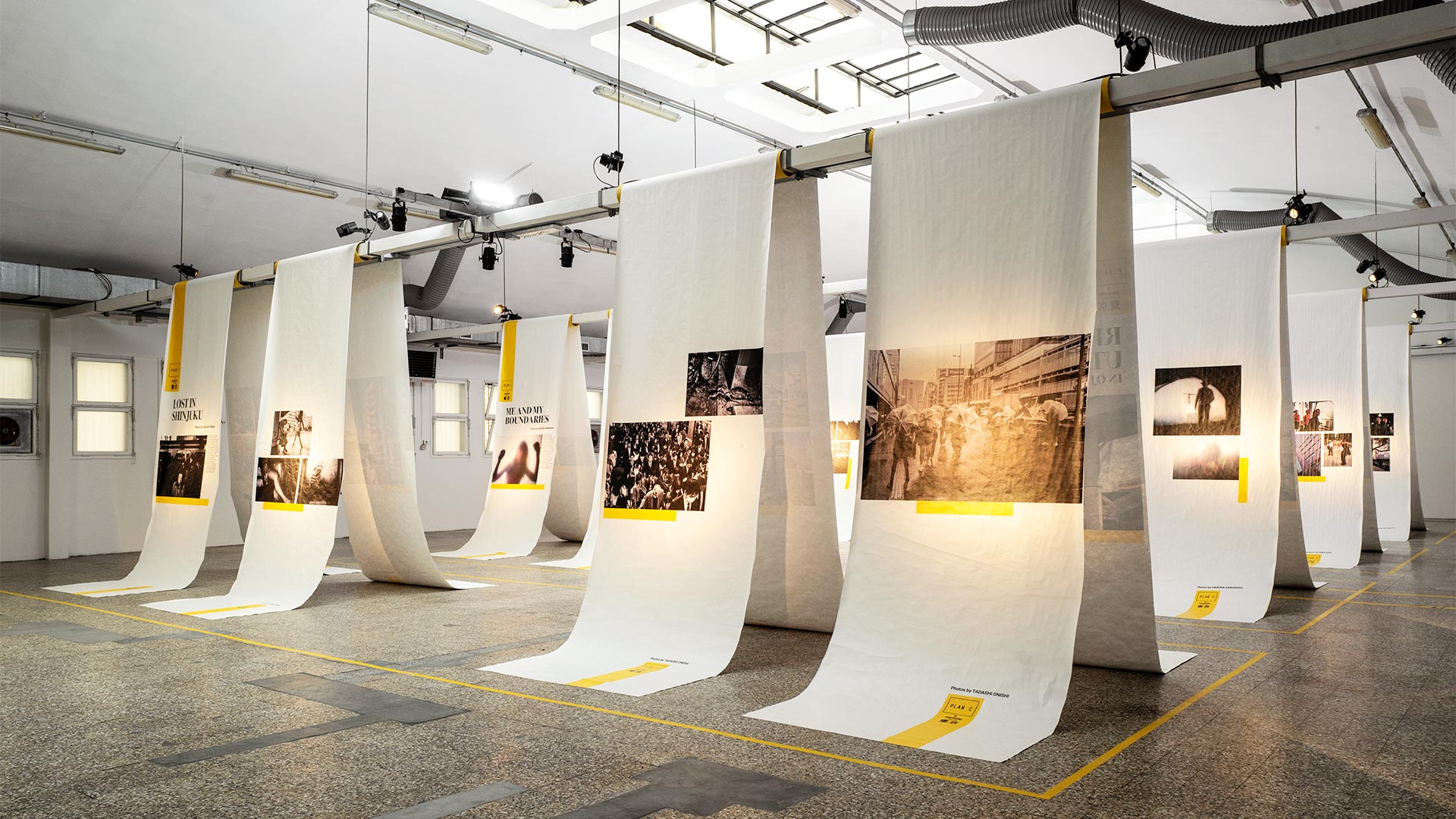 Mass presentation at ALCOVA 2021
Agglomerati
—Design
Agglomerati presents at ALCOVA 2021, MASS its first collection of functional art-objects made exclusively in stone, designed together with Australian furniture maker Fred Ganim.
IGEA presentation at ALCOVA 2021
Paola Zani
—Design
Igea sofa design by Maddalena Casadei is characterized by a system of modular elements that give a high degree of freedom of combinations. The characterizing element is the slight overlap of the armrest and the backrest compared to the seat which causes the angle to assume a new importance, thanks also to its soft and cozy but at the same time sustained lines. A sofa halfway between home and contract.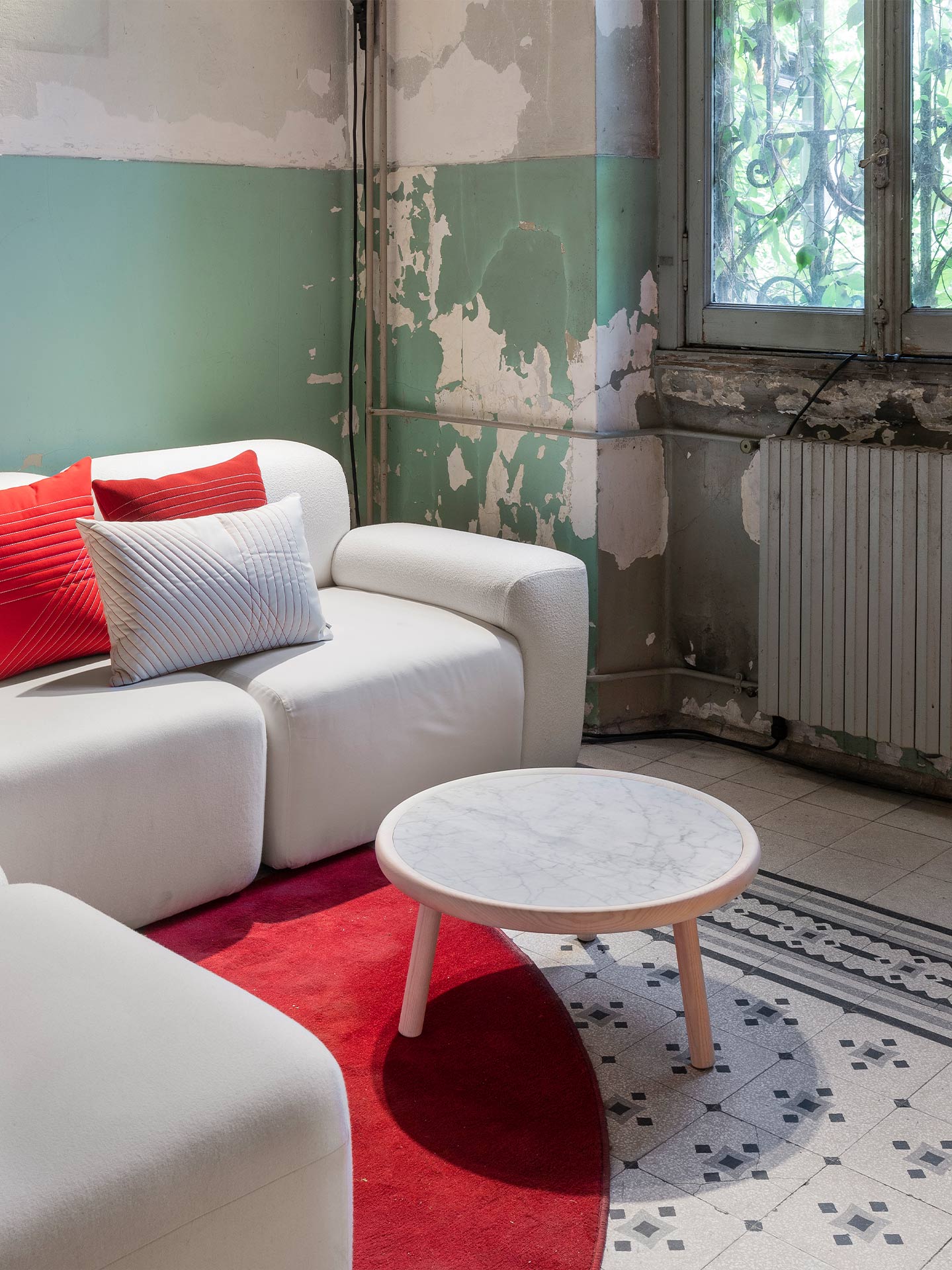 Fluid Crust Surgery by Raquel Quevedo
Marsèll
—Art
Marsèll, together with Etage Projects and Quei Studio, is pleased to announce the opening of Fluid Crust Surgery, an organic, multi-media installation by Raquel Quevedo. The artist's show at Marsèll Paradise will consist of sculptures, two dimensional art works, projections and Raquel Quevedo's newly published book.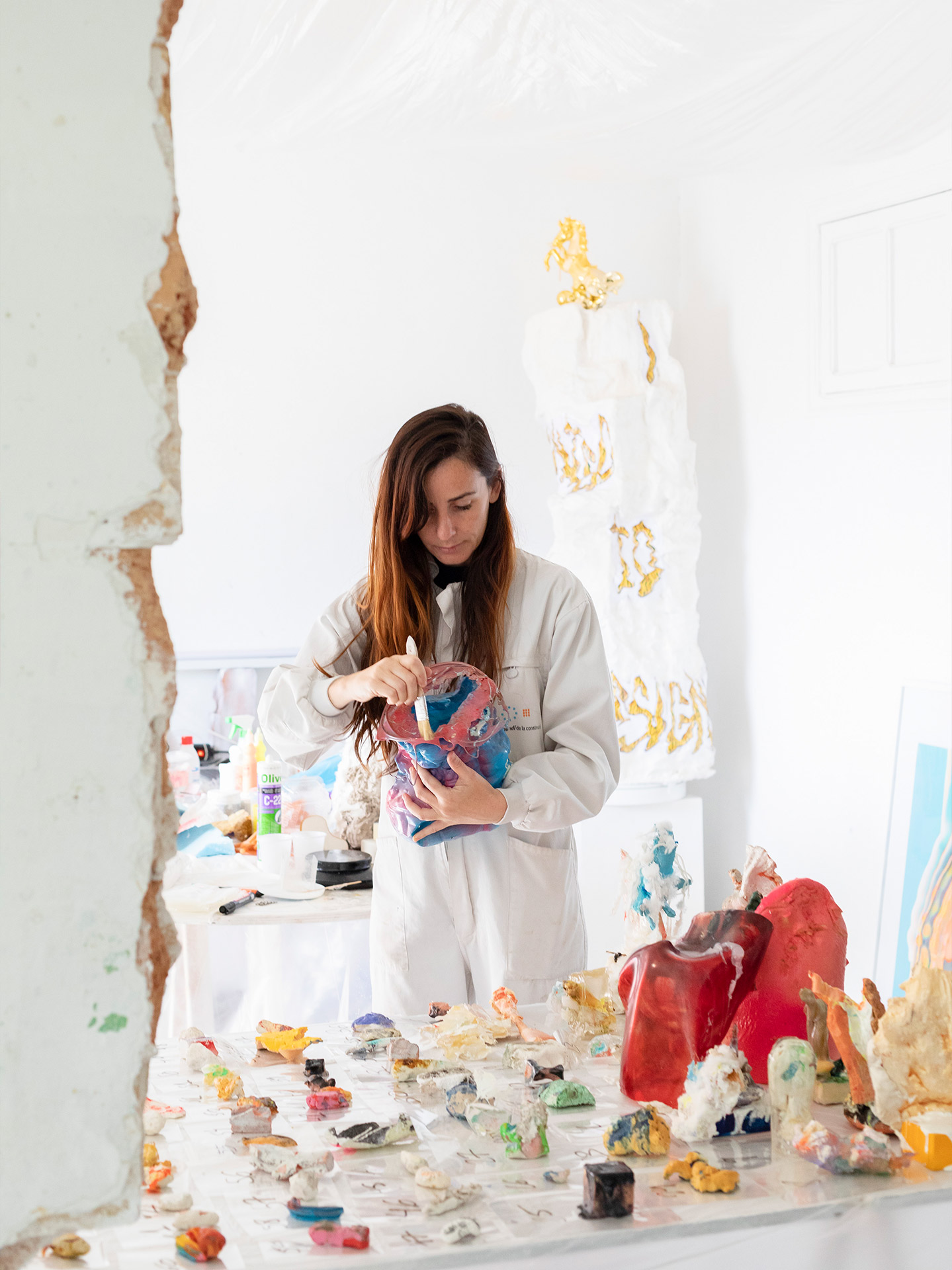 Opening Le Quai w/ the exhibition L'Incontro by Cristiano Raimondi
Società delle Api
—Art
The first exhibition organized by Società delle Api at Le Quai will be L'Incontro, curated by Cristiano Raimondi. L'Incontro will feature a selection of works from Silvia Fiorucci Roman's private collection, all of them relating to the notion of "encounter" in both conceptual and physical terms.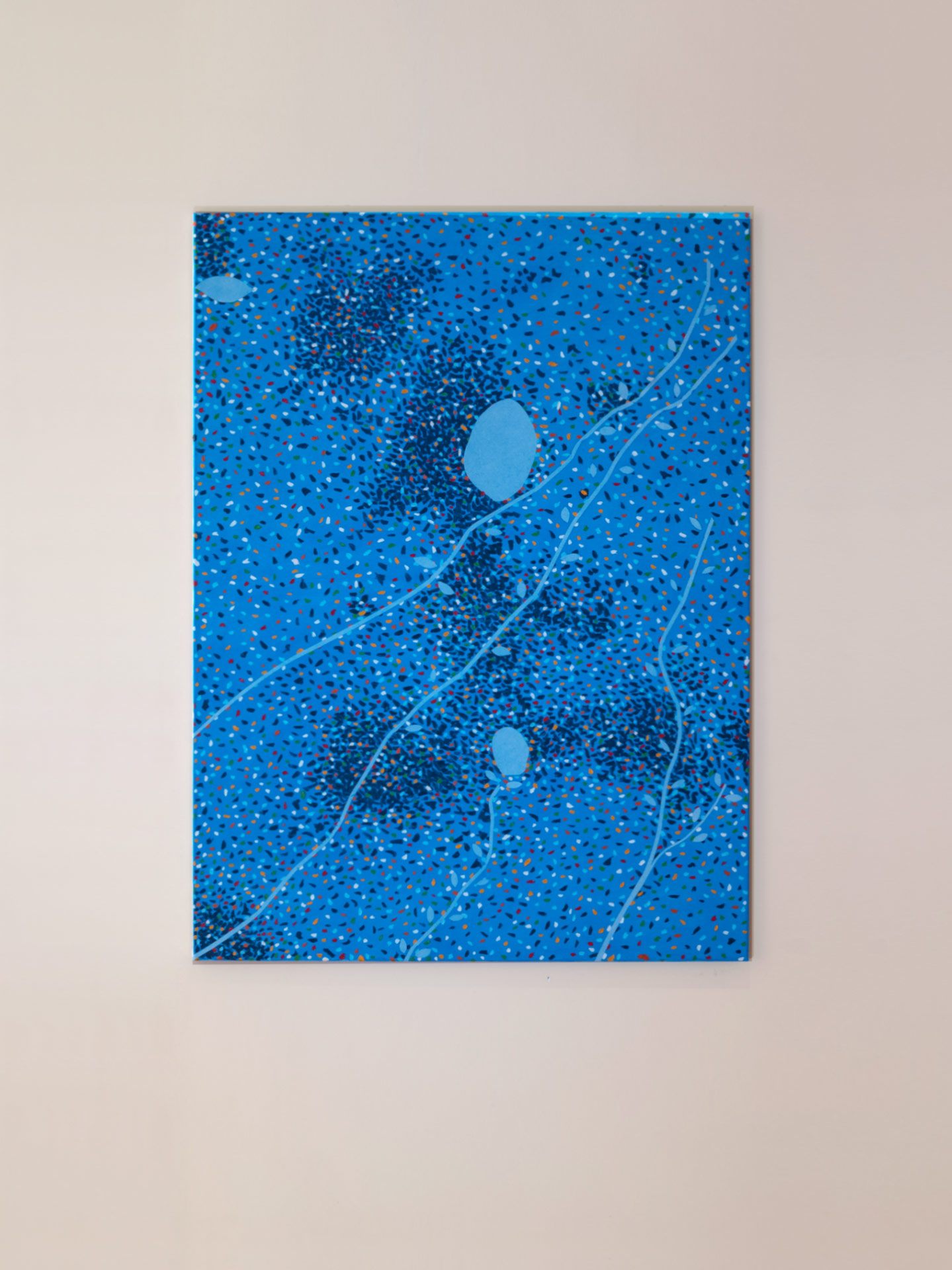 Luigi Ghirri, Between The Lines by Sarah Cosulich
Mutina
—Art
Mutina for Art is pleased to present the exhibition project Luigi Ghirri – Between the Lines conceived for the spaces of Casa Mutina Milano. The show – curated by Sarah Cosulich with works from the collection of Mutina's CEO Massimo Orsini – has been developed in dialogue with the architecture of the showroom and its newly created ceramic display. Luigi Ghirri's photographs offers evocative yet revolutionary ways to look at reality. They intertwine Ghirri's personal visual vocabulary with his ability to represent the "external" and give shape to a symbolic and existential account of human topography.
Rock the Art by Paola Pivi
Paradisoterrestre
—Art
Historic Italian design brand, Paradisoterrestre is pleased to present its collaboration with artist Paola Pivi and her solo show, Rock the art, at Paradisoterrestre Gallery (Via De' Musei 4, Bologna – IT). The dialogue between art and design continues in pursuit of excellence, a cornerstone of the visionary and anticipatory experience of Paradisoterrestre's founder Dino Gavina (1922-2007), in the new course of the brand's relaunch by Gherardo Tonelli in 2017.
Sun City by Soft Baroque & Felix Burrichter
Marsèll
—Design
Leading artisan footwear brand Marsèll is pleased to announce SUN CITY, the first solo exhibition in Milan by London-based studio Soft Baroque, curated by New York-based architecture and design magazine PIN–UP. Inspired by the sun, both its life-giving and destructive potential, Saša Štucin and Nicholas Gardner of Soft Baroque created SUN CITY as an immersive exhibition space, transforming Marsèll's multi-level headquarters in Milan, Italy. SUN CITY makes reference to how the sun has been revered as a deity for millennia, recognized for its role as the ultimate source of light and energy.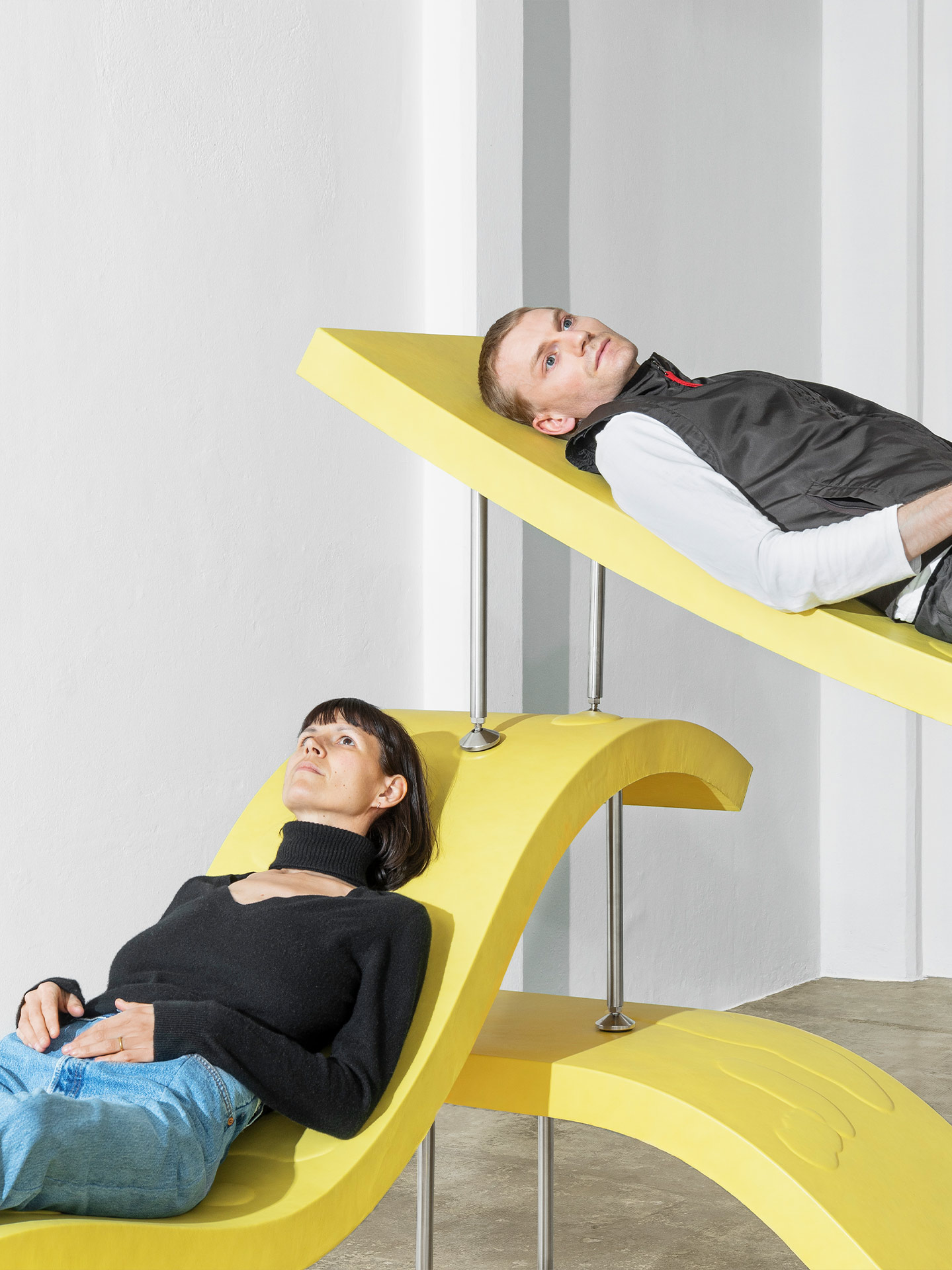 De-Siderio, Studiopepe's first digital Manifesto project
Studiopepe
—Design
De-siderio is the name Studiopepe gave to their imagined constellation, a constellation made up by all their projects designed this year. It is an articulated and rich constellation that involved formal research and research on materials, analysis of signs and language, all aspects that are characteristic of our design vision.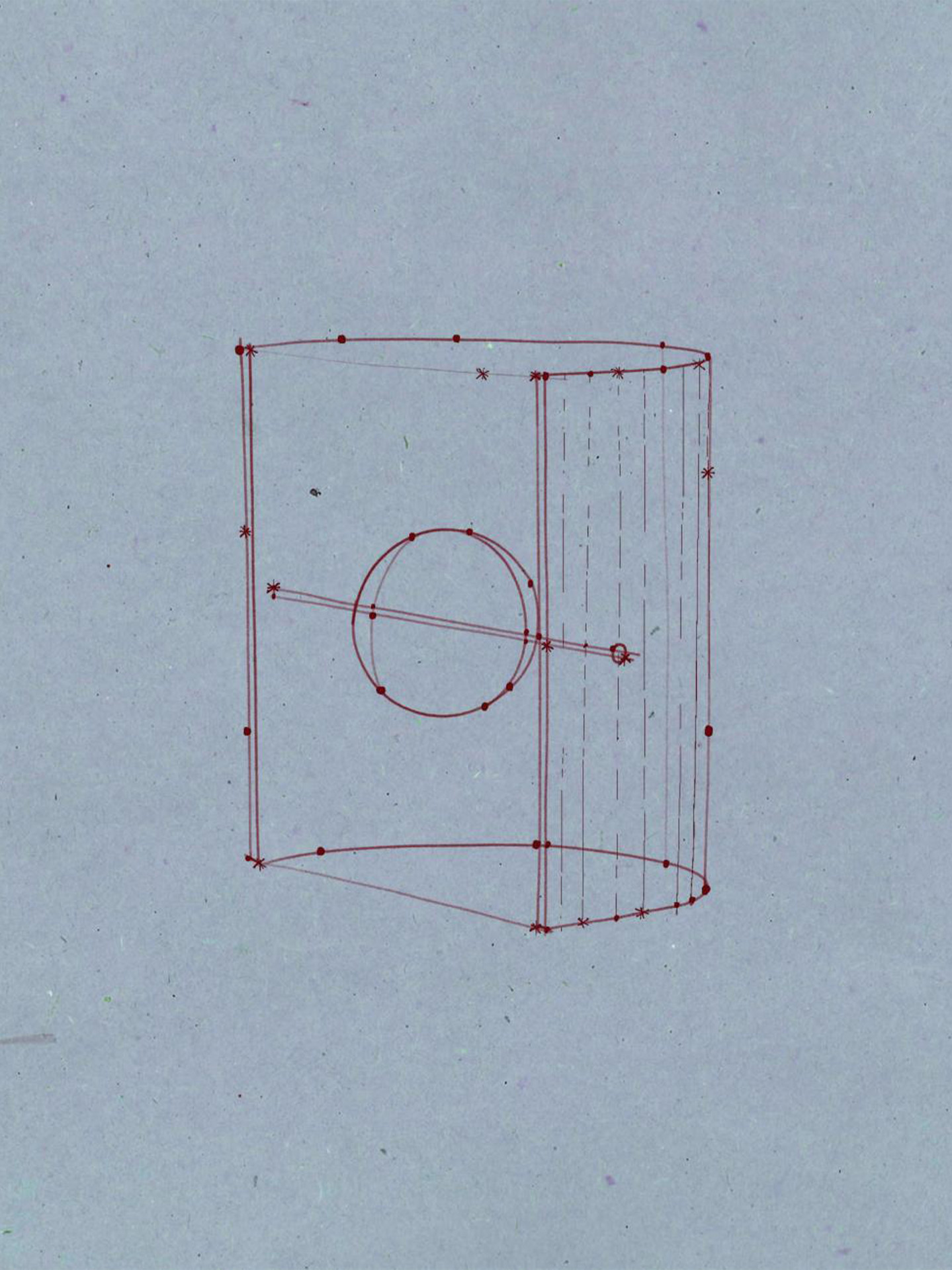 Cabinet Shoes and Accessories First Collection
Marsèll
—Fashion
Marsèll collaborates with Cabinet on the first accessories capsule collection of the independent brand, which aims to create an essential, timeless wardrobe characterized by monochrome and functionality. All fundamental values also for Marsèll.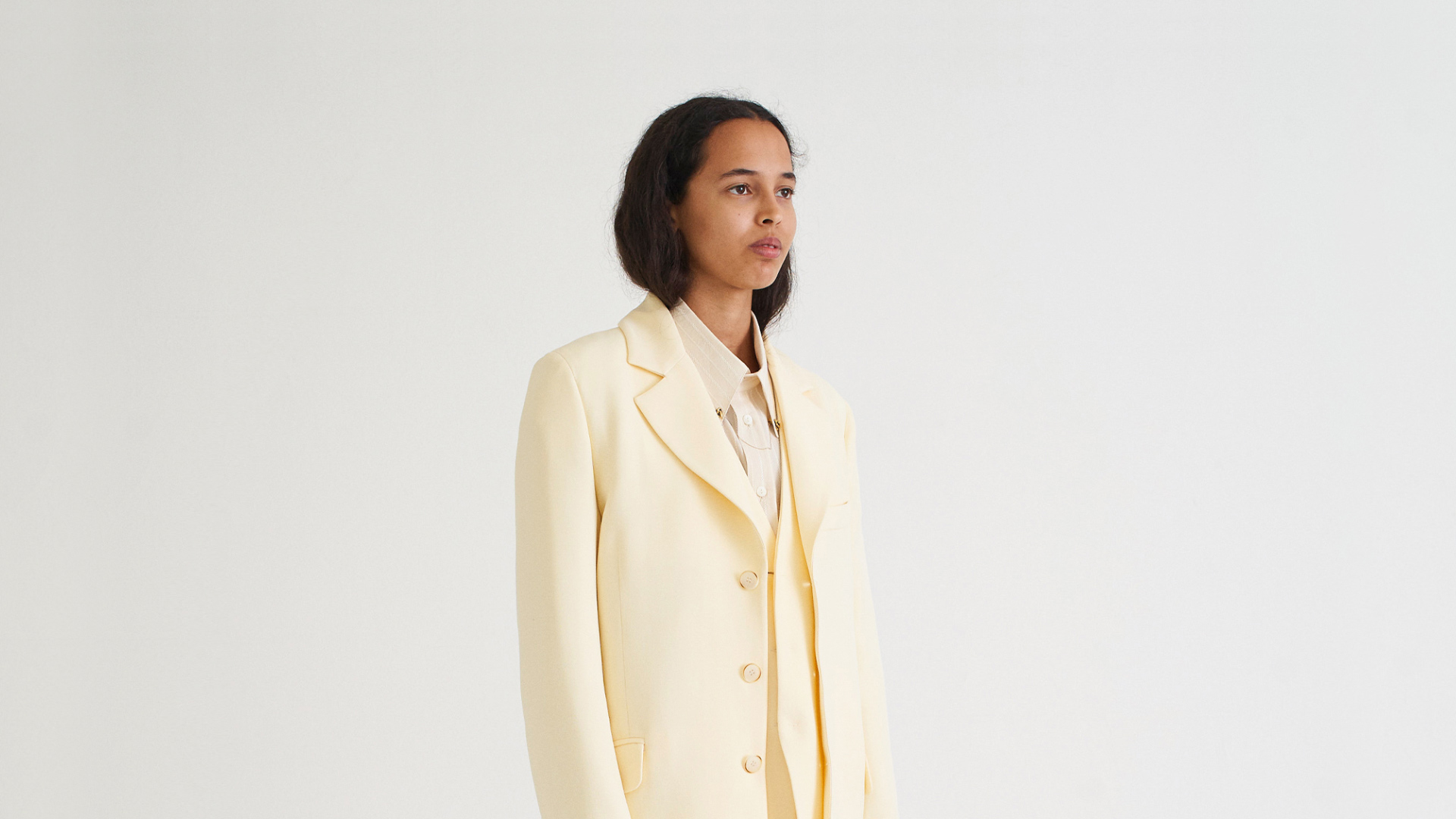 Mattonelle Margherita by Nathalie Du Pasquier
Mutina
—Fashion
With Mattonelle Margherita, Mutina has worked with colour, along with the artist Nathalie Du Pasquier, creating a complex project featuring a blend of different aesthetic and formal means of expression. The collection is characterised by a dual concept: on the one hand, a simple, minimalist style, evident in the plain-coloured elements, and on the other, a courageous, creative approach, characterised by a large variety of graphics.
Snow Flower Collection
Melampo
—Fashion
As waiting for the end of the winter playing with a board game, Melampo has spent the last few weeks of this peculiar time reworking the photos of the FW20 Collection and iconic styles of the Permanent Collection. The result is a collage made of precious details that express a small piece of the creative world of Melampo, enriched again in this occasion by the collaboration of a young artist, Sissi del Vesco.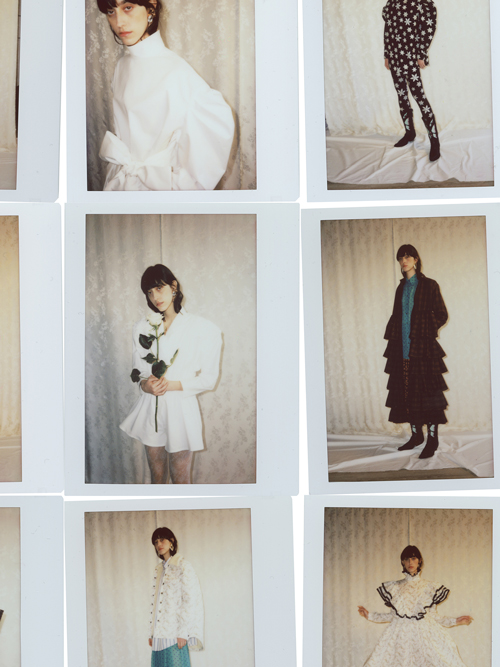 Lightness at Nero Design Gallery
Nero Design Gallery
—Design
NERO design gallery is pleased to announce Lightness, the first chapter of a new annual exhibition format. Lightness opens in Arezzo on Thursday 28 November 2019. Lightness plays on the double meaning of the word itself. A double challenge that brings designers and artists to create new limited edition objects. All the objects will be exhibited inside the gallery spaces in a special set up designed by Michele Seppia, founder of NERO design gallery.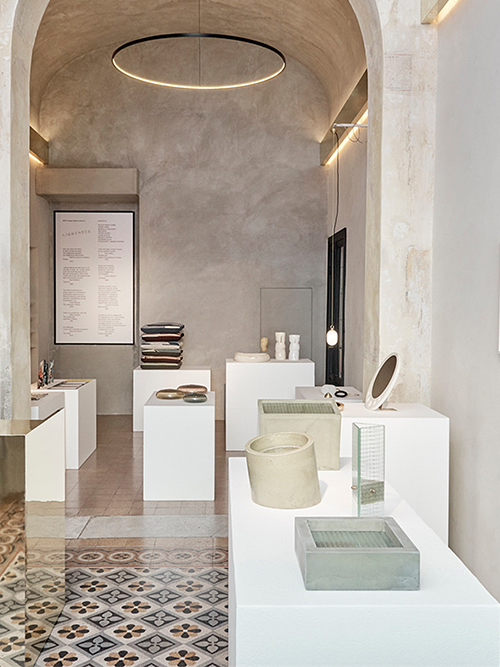 Bric by Nathalie du Pasquier
Mutina
—Art
On 23 September 2019 Mutina for Art opens BRIC, a site-specific exhibition by Nathalie Du Pasquier, created by the artist for the MUT space. Inside Angelo Mangiarotti's building, Nathalie Du Pasquier has imagined a large installation composed of seven sculptural parts. Seven structures of different shapes and sizes that give rise to an unexpected landscape, between sculpture and architecture, giant pawns and small towers.
Lake Como Design Festival 2019 by Margherita Ratti
Lake Como Design Festival
—Design
Lake Como Design Fair pushes the boundaries between fair and exhibition and brings together design and architecture lovers by a unique event. Lake Como Design Fair returns for its second edition on September 20-22, 2019, and will occupy two sites. A curated selection of design will be presented  at Teatro Sociale Como and a new section – entirely dedicated to architecture – will be held at Palazzo del Broletto.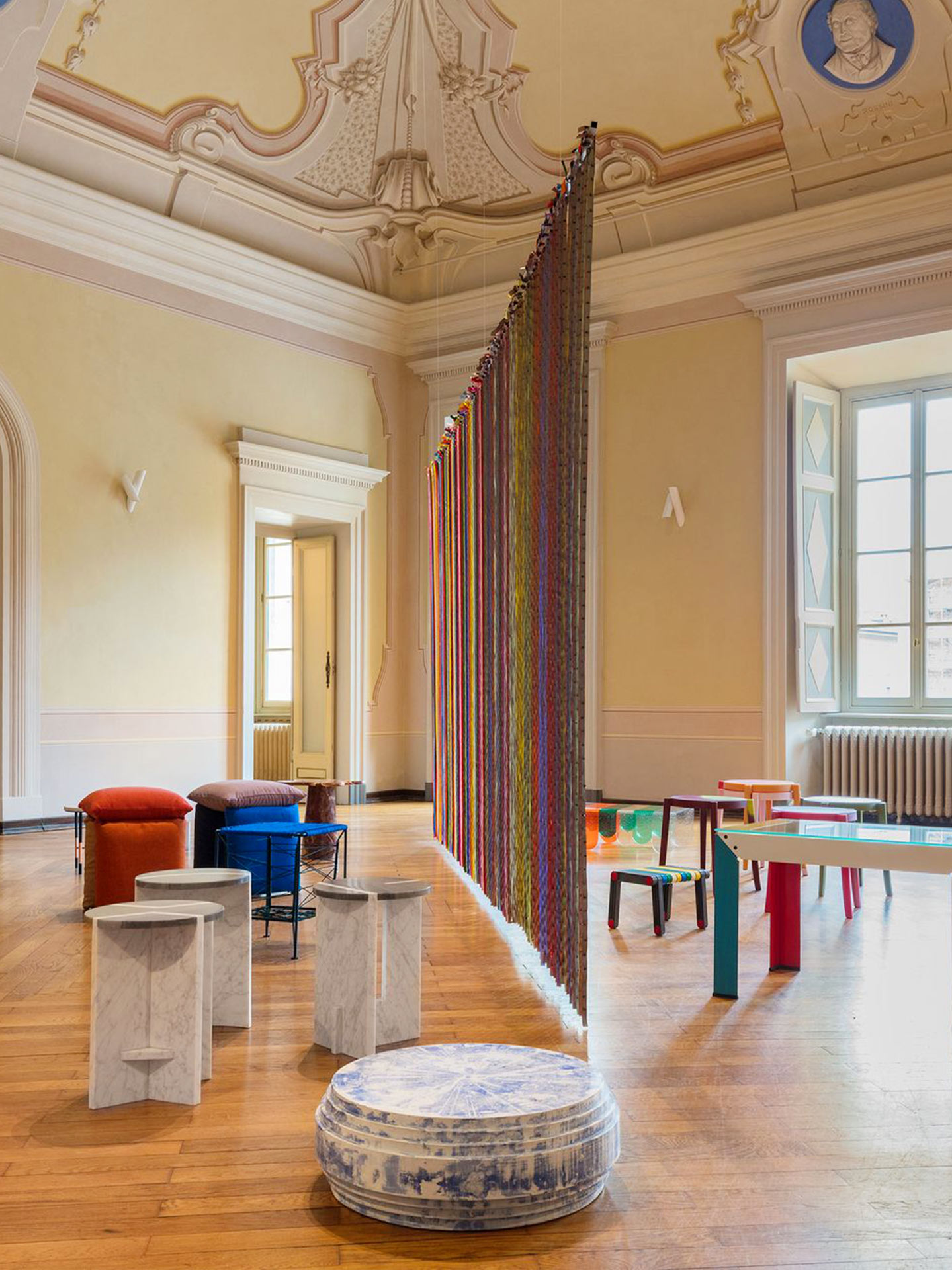 Les Arcanistes, Studiopepe's Manifesto project
Studiopepe
—Design
On the occasion of the Milan Design Week 2019, Arianna Lelli Mami and Chiara Di Pinto, Creative Directors of Studiopepe, investigate the strong bond of Matter with Symbols' archetypal power in an unusual location full of charm. Studiopepe's Manifesto Project for Milan Design Week 2019 will be held inside a large industrial space, a former gold manufacture dating back to the 1900s.
Opening Event of Paul Thorel's work for the Museo Madre
Mutina
—Art
Mutina for Art presents a new project for the series Dialogue, dedicated to ceramics experimental productions of contemporary artists. The great site-specific installation Passaggio della Vittoria by artist Paul Thorel, commissioned by Madre Museum in Naples, will open on 22 June 2018. It is a large-scale mosaic of about 180 square meters made with 1,832,400 tiles, each one square centimeter, and decorated with digital machines, laid on the four walls of the passage that connects the central courtyard of the museum to the sculpture courtyard.
Six Tableaux by Studio Binocle
Studio Binocle
—Design
SIX TABLEUX is a series of marble tables designed by BINOCLE and built by ATZARA MARMI with the support of MARGRAF. Each table top has an irregular and unique shape obtained by retracing a detail or a portion of a work of a contemporary artist. By doing so each table becomes also the homage to the artist whose drawing has been sampled. BINOCLE is the office led by Italian architect Lorenzo Bini since 2011.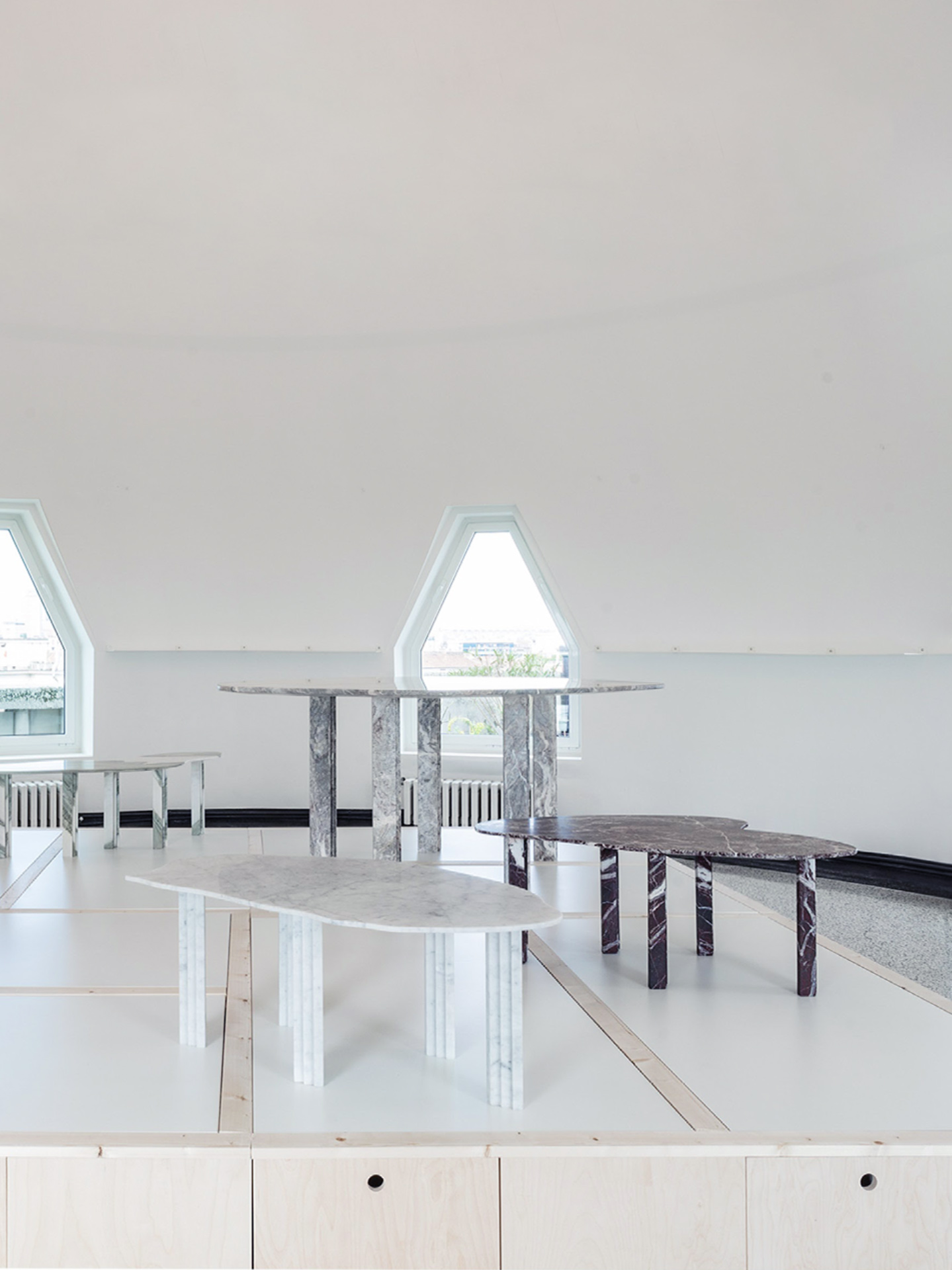 Unexpeted Bunker – Alcova/19
Nero Design Gallery
—Design
NERO design gallery is pleased to announce its participation, during Milano Design Week at Alcova Sassetti, to present "Unexpected Bunker", showing in an unexpected space the latest project by Duccio Maria Gambi "Guerra Fredda" ', by the Danish designer duo Flensted Mouritzen and by the South African digital artist Alexis Christodoulou. Through their works the three artists dialogue in perfect harmony using a coherent, balanced language that enhances and emphasizes their being on the border between functional object and art object.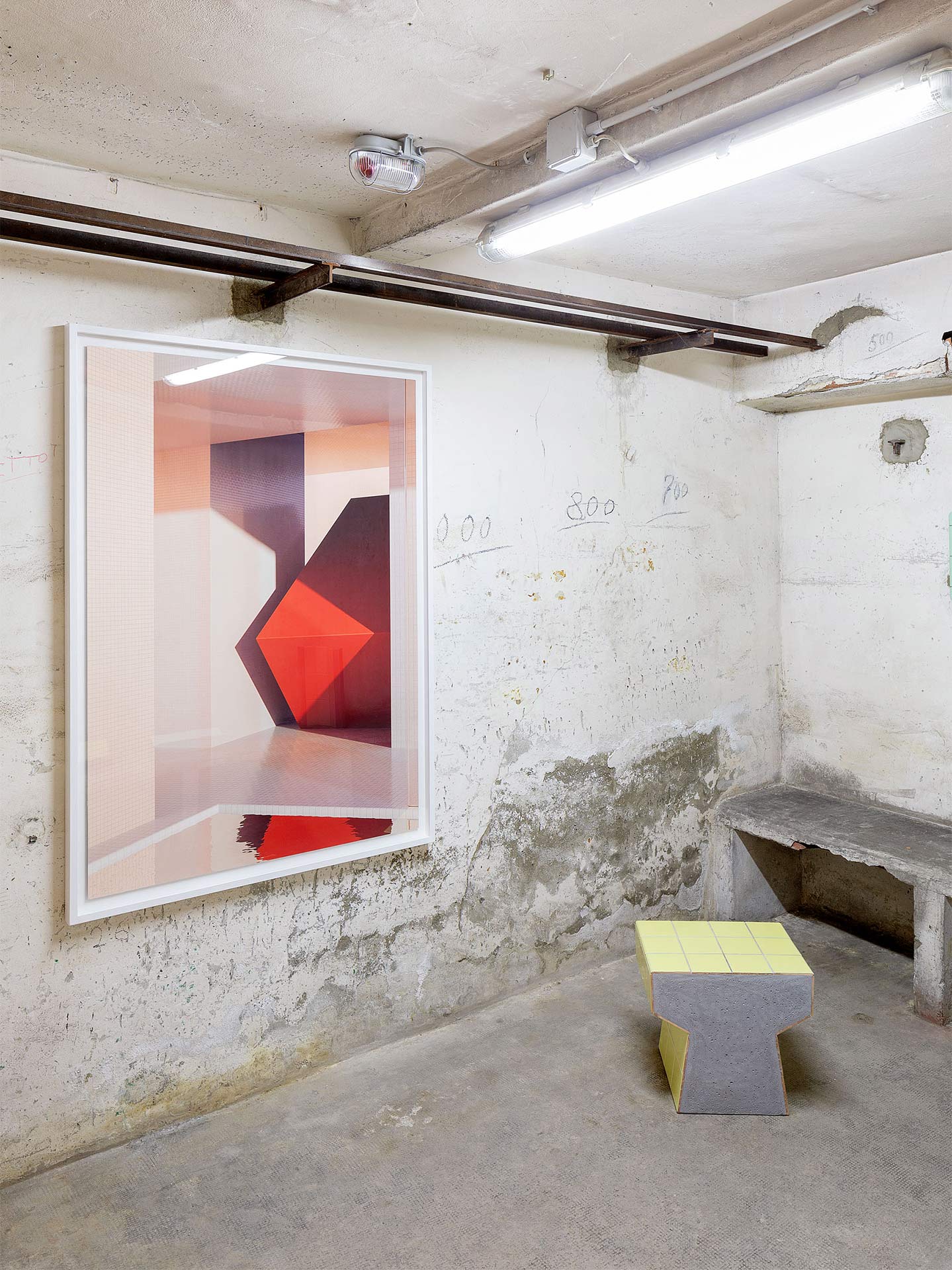 Architetti Artigiani Anonimi at Milano Design Week 2018
Architetti Artigiani Anonimi
—Design
In conjunction with Milano Design Week 2018, Architetti Artigiani Anonimi presents Materia Mater, a new collection of furniture made of terracotta that emulate architectural systems on a smaller scale. Terracotta has been used to create objects and architectural works for centuries. With Materia Mater, Architetti Artigiani Anonimi aims to enhance the aesthetic and mechanical qualities of terracotta by producing works that emulate architectural systems on a smaller scale.